At JPT, we have a reputation for excellence, whose foundation is laid in the quality of the work we carry out, and the excellent service we provide our clients.
Q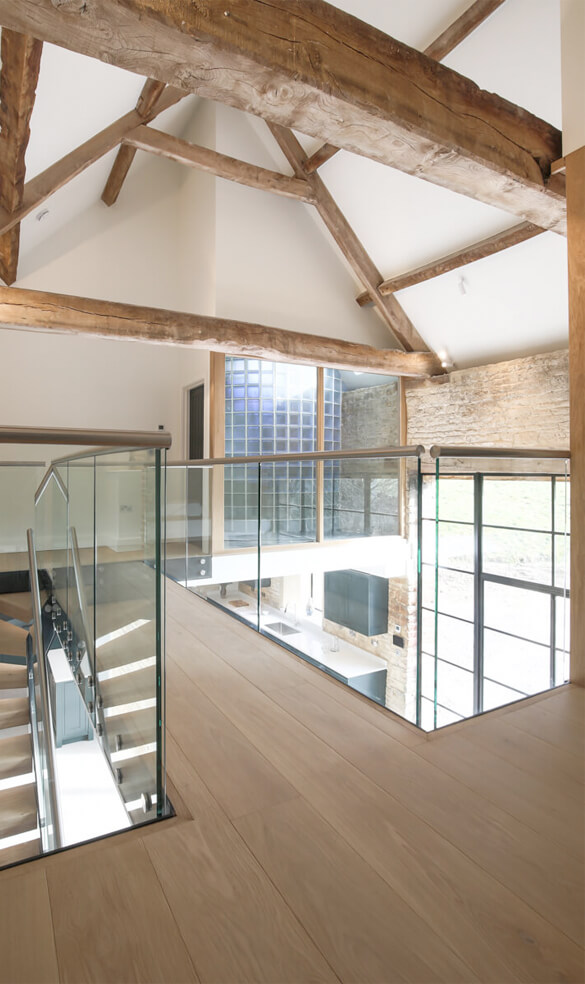 Quality
We engage only the very best tradespeople, who are highly experienced in their craft, and we invest in their training and development, so you can be assured that your project will be completed to the very highest standard.
R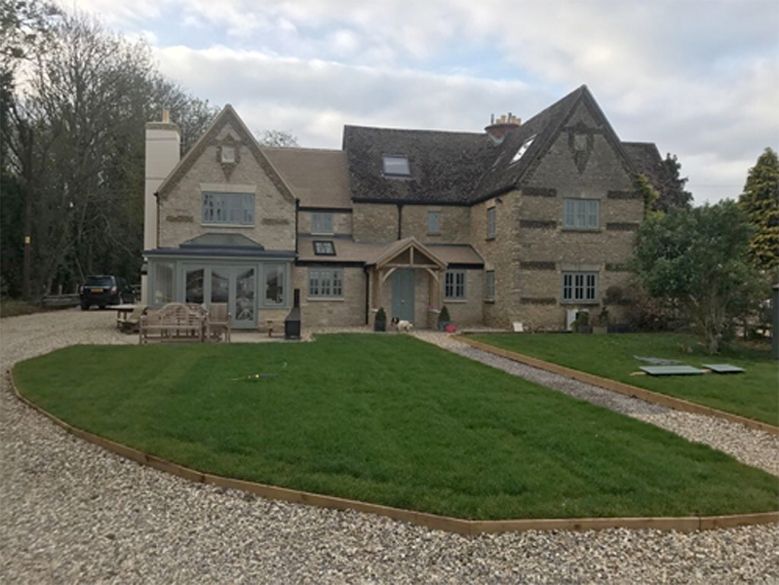 Relationship
We work closely with our clients, building a strong and trusted relationship, and liaising at every step. This not only ensures the results truly meet our clients' aspirations, it ensures our projects run on time and to budget.
S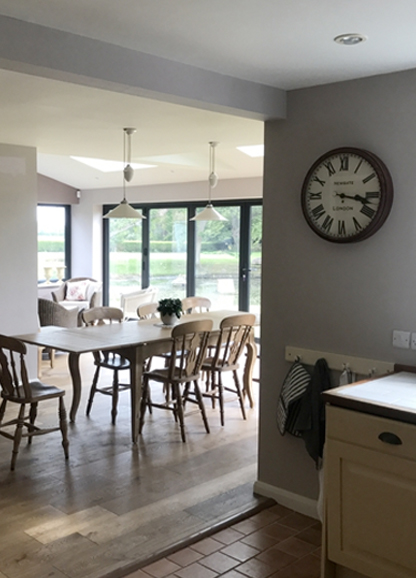 Service
We are renown for providing exceptional customer service, which results in an exceptional level of client satisfaction. By far the biggest proportion of our work comes via recommendation from our clients
We specialise in high specification projects, ranging from complete refurbishments and listed building works, to new builds and large extensions, sharing in your plans and ultimately achieving your aspirations.
From our base in Royal Wootton Bassett, we work on sites throughout Wiltshire, Berkshire, the Cotswolds and surrounding areas, but we are happy to go further afield to suit your needs.
If you would like us to create the perfect property for you, please get in touch.
Showcase
01
Stanton Harcourt
Replacement of existing four bed cottage with a luxury 5 bed home with indoor swimming pool and gym.
By combining both traditional construction materials and Modern technology JPT have created a stunning property that our clients can enjoy for years to come.
During the design and building phase every element has been thought about from Renewable energy sources for heating to Lighting and Audiovisual systems so that it can be controlled from anywhere in the world.
view this case study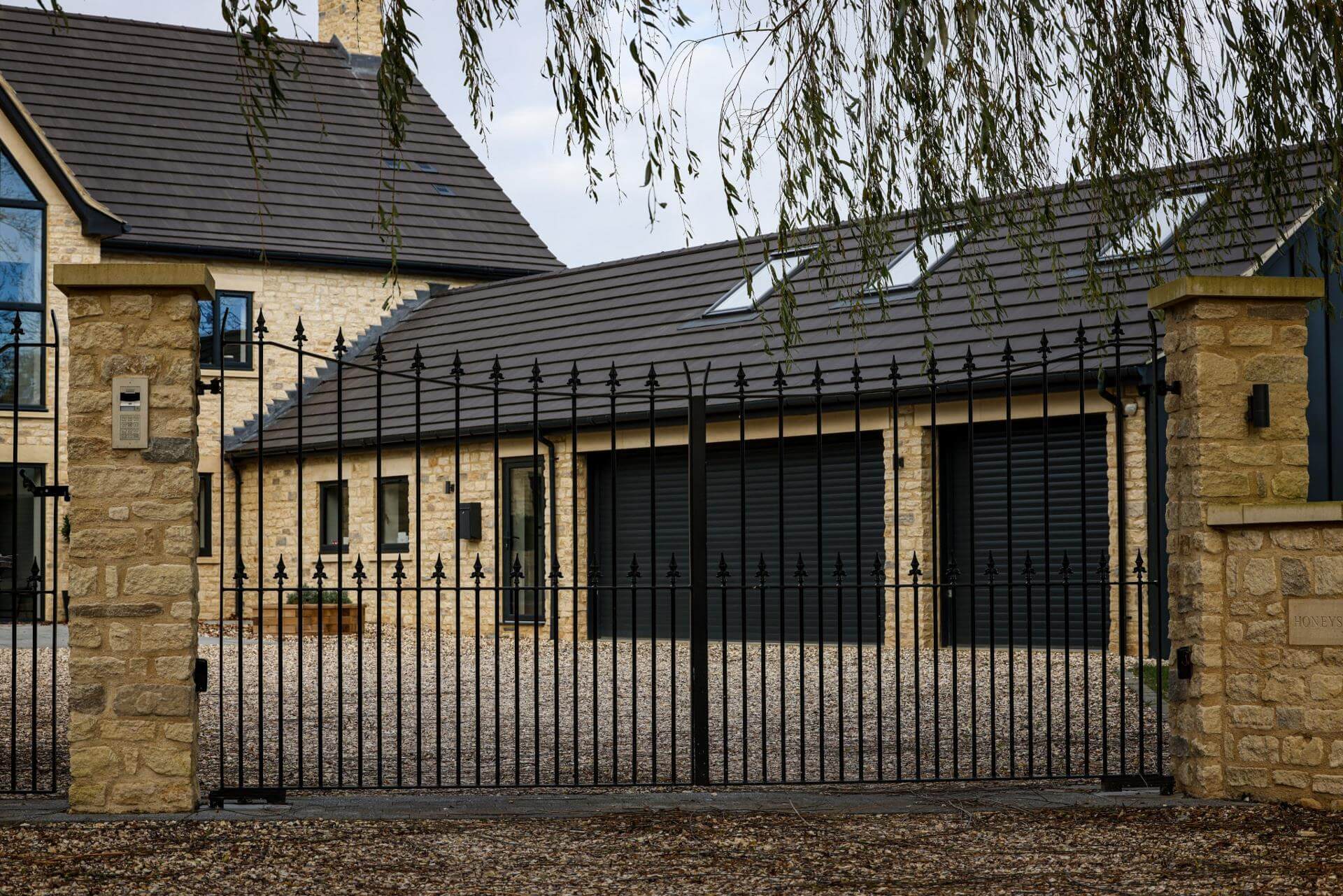 02
Ibstone
Our client lived in converted Nissen huts for 20+ years and their dream was to build a bespoke home for them on the site.
Being a in a Valley with lots of trees we designed a Piled Foundation to work around the Tree routes to create a stunning 6 Bedroom 5 Bathroom property that meets all the needs of the owners. Although this was traditionally built the team successfully achieved a very good Energy rating so that the client can enjoy there home worry free in this current climate of rising Energy Bills.
view this case study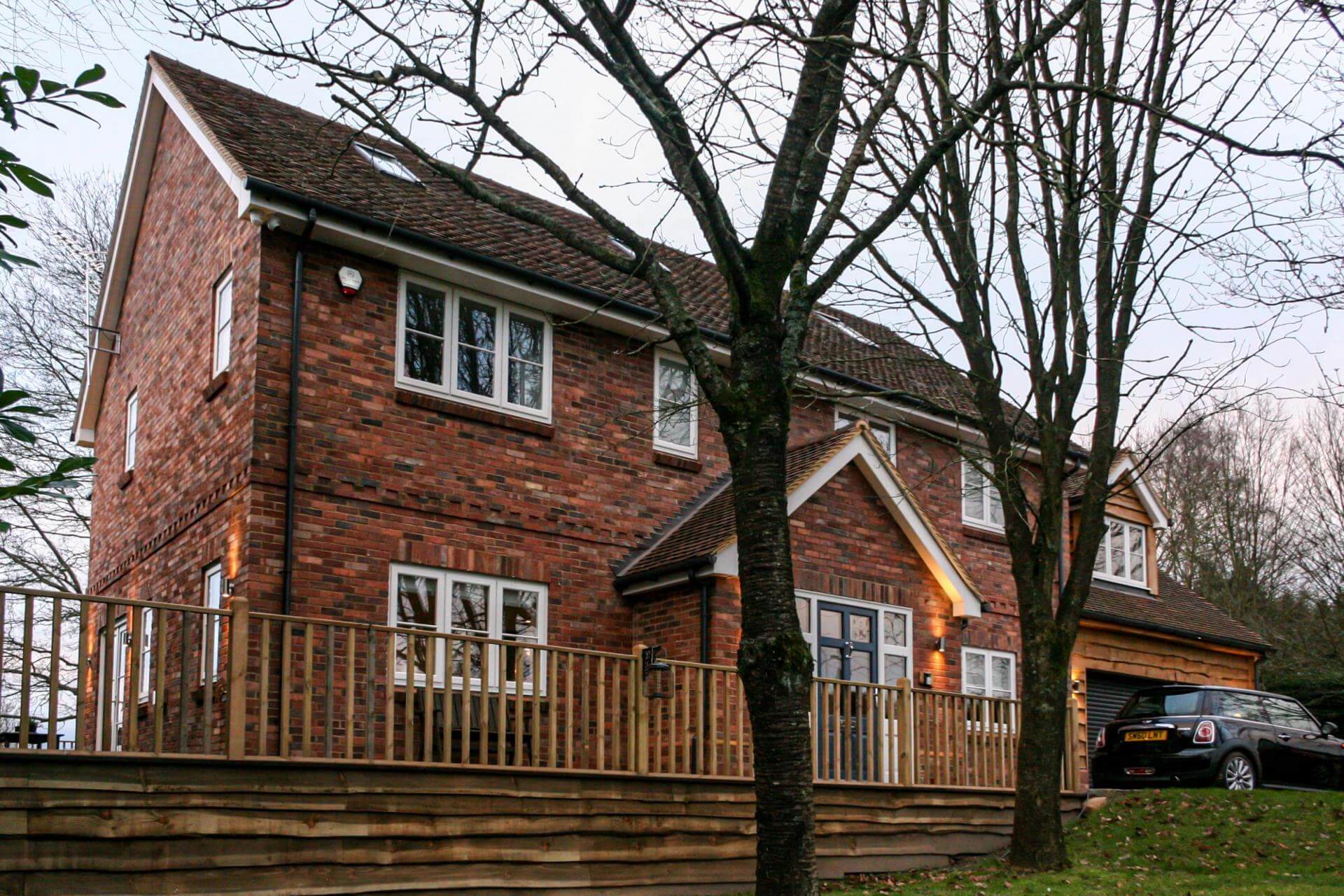 03
Upper Chute
Renovation of existing property to include bathrooms, electrics, windows and decor and the addition of a new wing to create a substantial 8000m2 county home. By building a great relationship with the owners we worked tirelessly with them to make small tweaks and amendments along the way to achieve the exact High-end home that they are Happy to Host and Entertain from.
This included bespoke Vanity shelving made out of locally sourced Elm, to Sliding doors manufactured by our Time served Craftsmen out of Scaffold boards used on this very site.
view this case study