Family-run business based in Royal Wootton Bassett
Our aim at JPT Builders is to take your aspirations and make them a reality, by creating your dream home.
We employ and partner with only the very best craftspeople to create stunning homes, using both traditional and modern building techniques. The projects we work on are high specification, ranging from complete refurbishments and listed building works, to new builds and large extensions.
Our growing portfolio, and our reputation for excellence, is testament to the unrivalled levels of service and exceptional quality we offer.
Please get in touch to talk about how we can create a beautiful home for you and your family.
Builders
Showcase
Showcase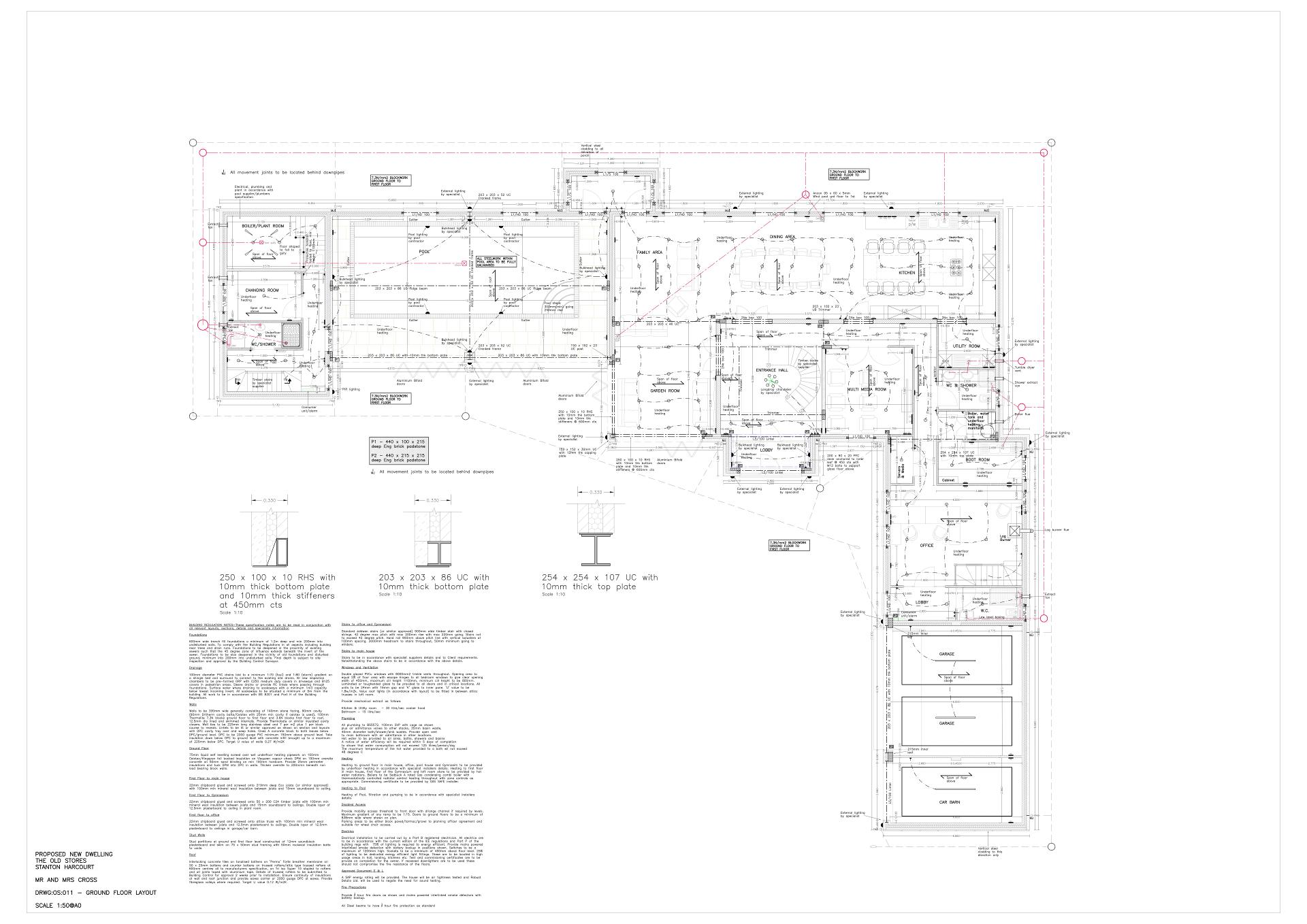 01
Stanton Harcourt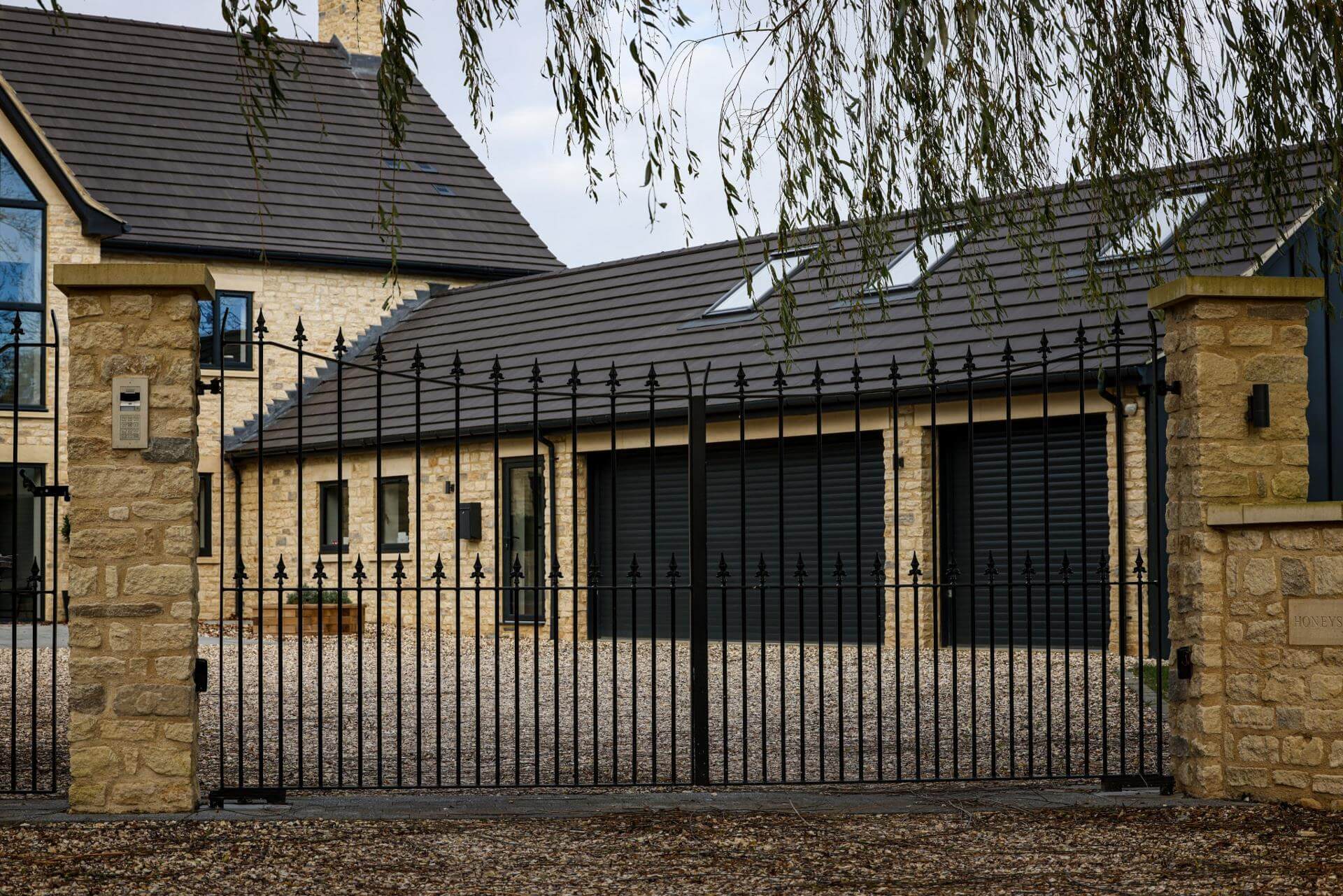 Stanton Harcourt
Replacement of existing four bed cottage with a luxury 5 bed home with indoor swimming pool and gym.
By combining both traditional construction materials and Modern technology JPT have created a stunning property that our clients can enjoy for years to come.
During the design and building phase every element has been thought about from Renewable energy sources for heating to Lighting and Audiovisual systems so that it can be controlled from anywhere in the world.
Replacement of existing four bed cottage with a luxury 5 bed home with indoor swimming pool and gym.
view this case study
+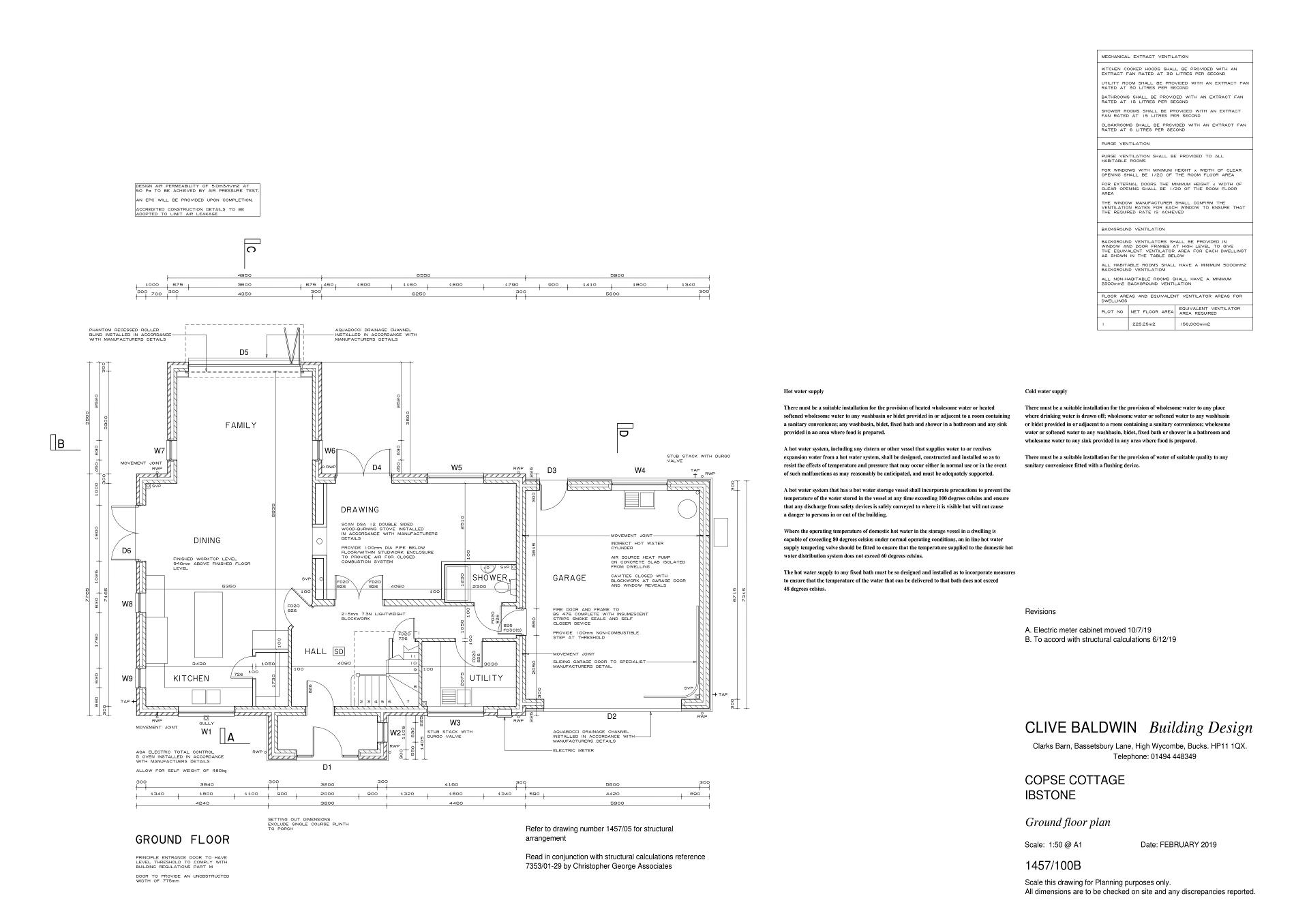 02
Ibstone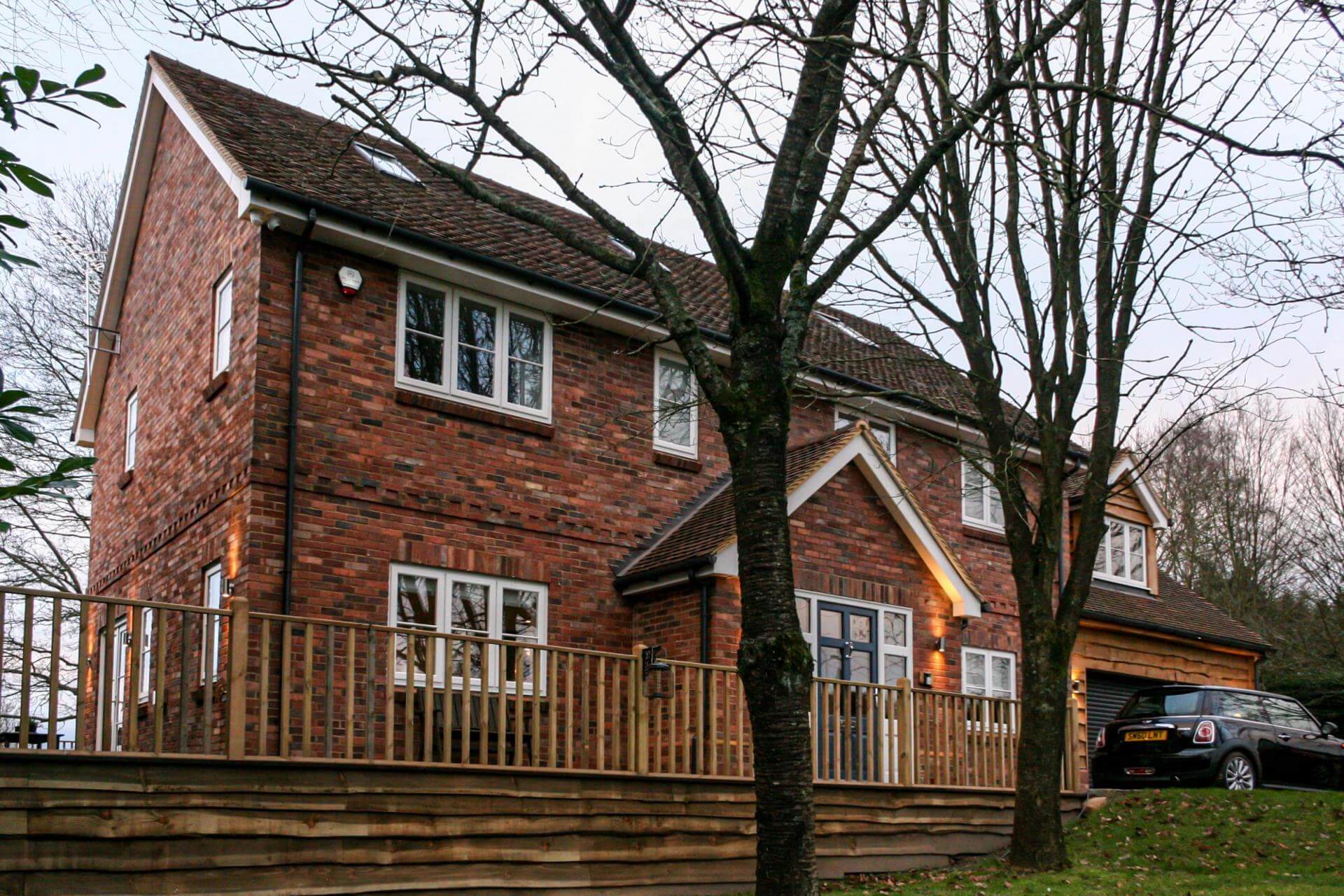 Ibstone
Our client lived in converted Nissen huts for 20+ years and their dream was to build a bespoke home for them on the site.
Being a in a Valley with lots of trees we designed a Piled Foundation to work around the Tree routes to create a stunning 6 Bedroom 5 Bathroom property that meets all the needs of the owners. Although this was traditionally built the team successfully achieved a very good Energy rating so that the client can enjoy there home worry free in this current climate of rising Energy Bills.
Our client lived in converted Nissen huts for 20+ years and their dream was to build a bespoke home for them on the site.
view this case study
+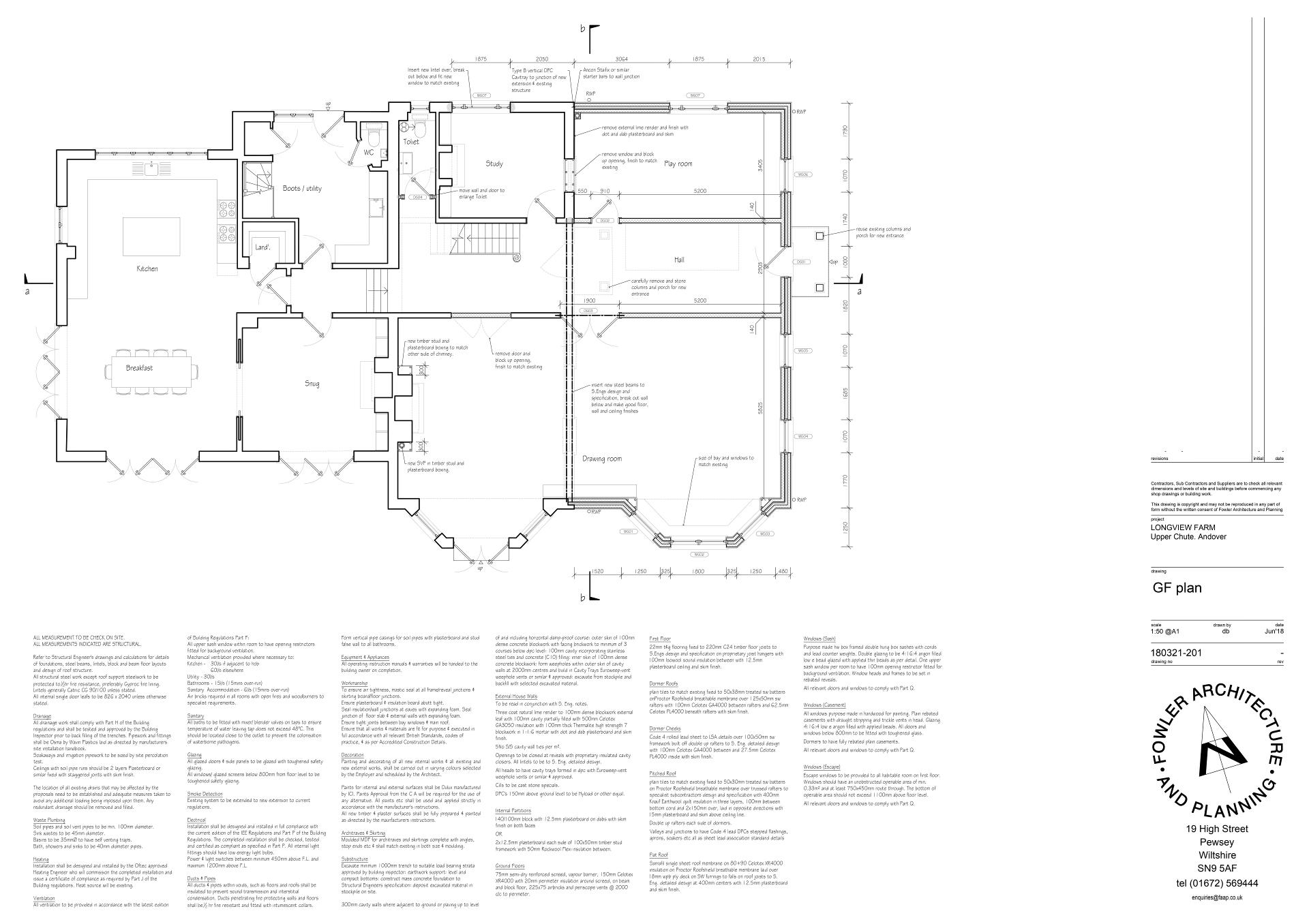 03
Upper Chute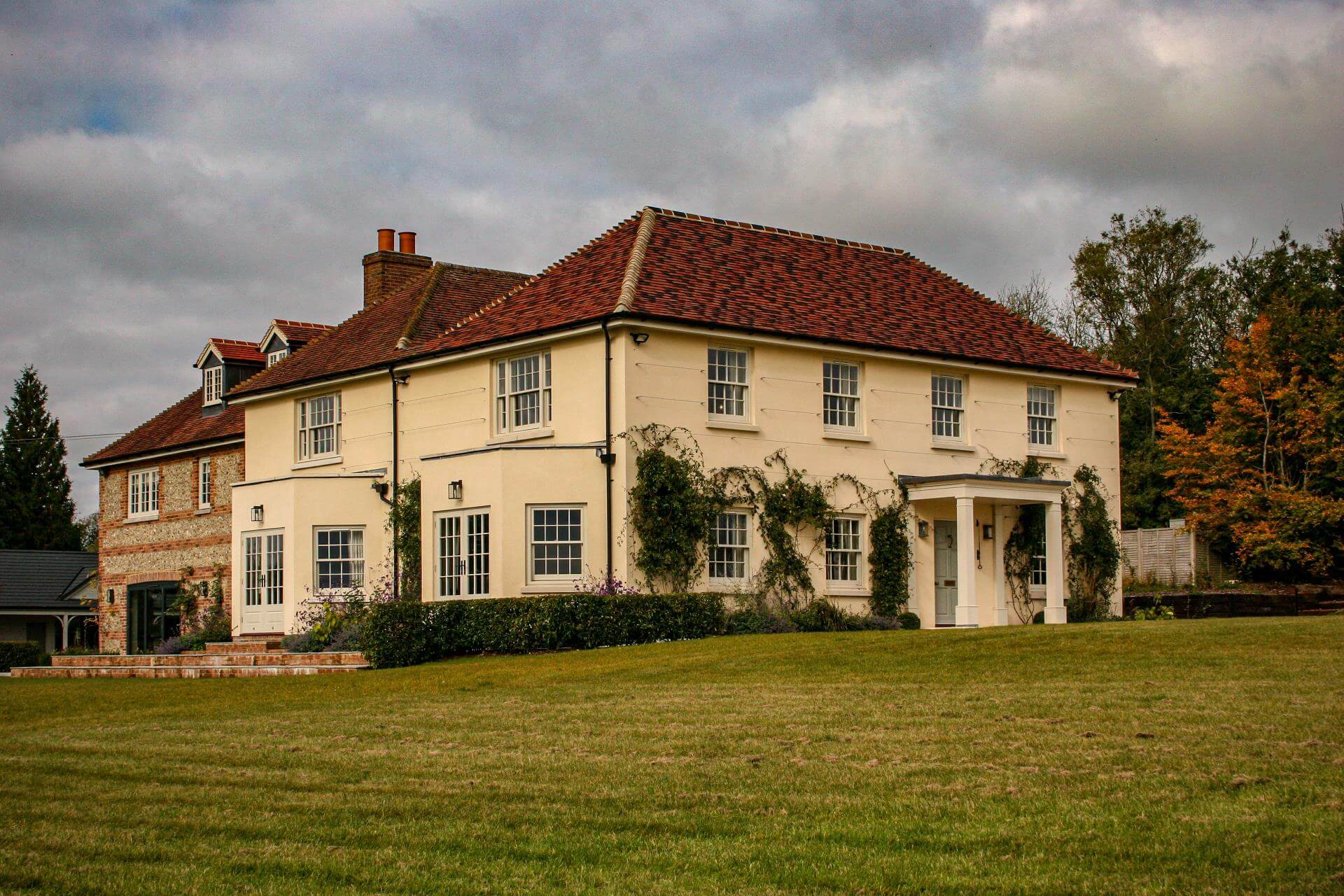 Upper Chute
Renovation of existing property to include bathrooms, electrics, windows and decor and the addition of a new wing to create a substantial 8000m2 county home. By building a great relationship with the owners we worked tirelessly with them to make small tweaks and amendments along the way to achieve the exact High-end home that they are Happy to Host and Entertain from.
This included bespoke Vanity shelving made out of locally sourced Elm, to Sliding doors manufactured by our Time served Craftsmen out of Scaffold boards used on this very site.
Renovation of existing property to include bathrooms, electrics, windows and decor and the addition of a new wing to create a substantial 8000m2 county home.
view this case study
+
Q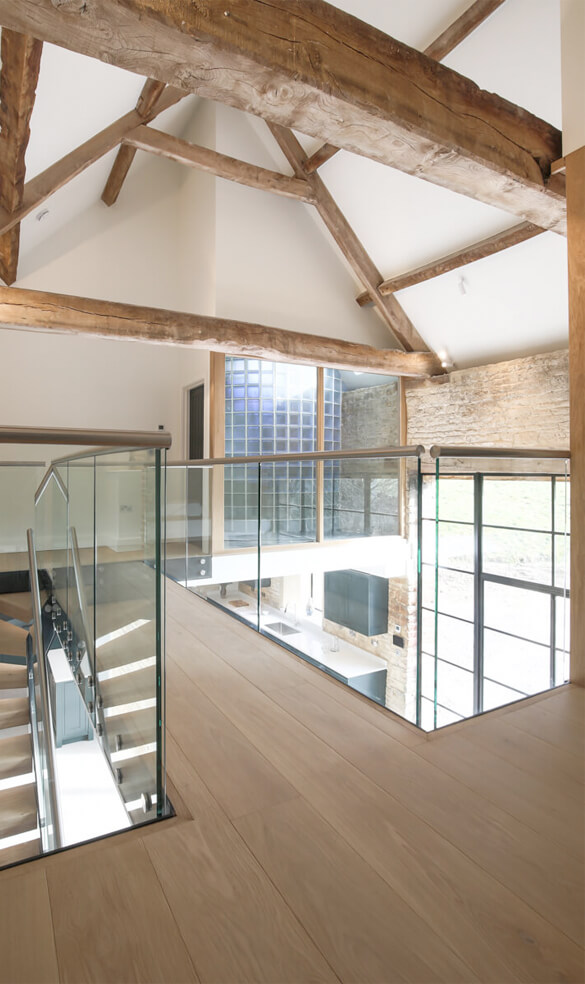 Quality
We engage only the very best tradespeople, who are highly experienced in their craft, and we invest in their training and development, so you can be assured that your project will be completed to the very highest standard.
R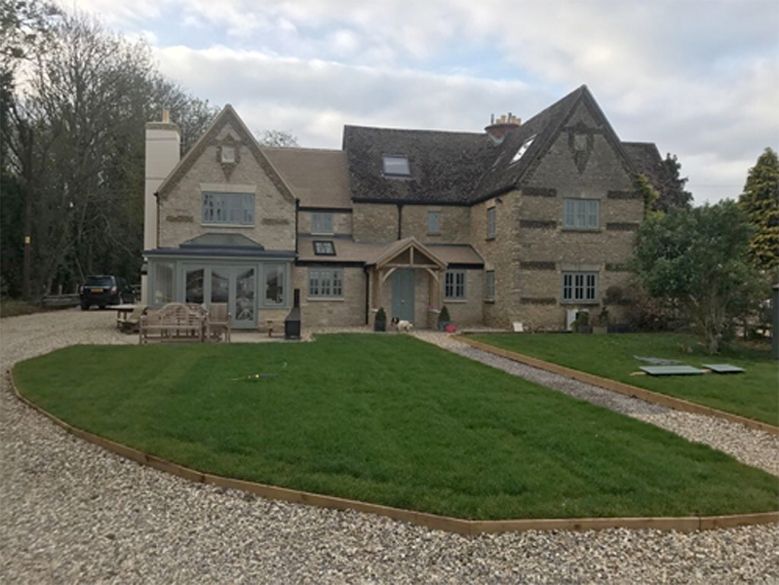 Relationship
We work closely with our clients, building a strong and trusted relationship, and liaising at every step. This not only ensures the results truly meet our clients' aspirations, it ensures our projects run on time and to budget.
S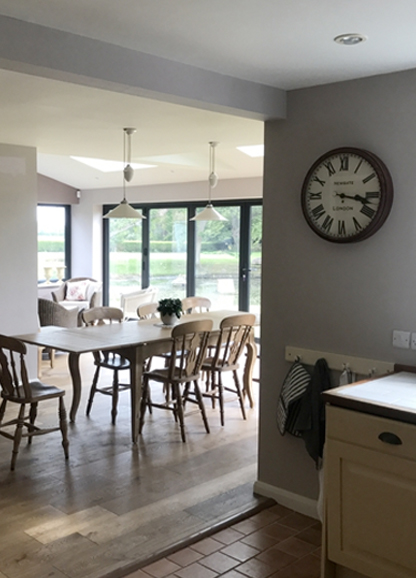 Service
We are renown for providing exceptional customer service, which results in an exceptional level of client satisfaction. By far the biggest proportion of our work comes via recommendation from our clients.
Testimonial
Client Reviews
1900 redbrick house – poorly maintained & likely untouched in 20 years. Work involved: Repointing most of the brickwork, complete rebuild of large chimney, new gutters, downpipes, soffits & facias, repainting external stone & woodwork, rebuilding bay windows and new roof. Required scaffolding up to the roof level. JP was excellent. From his initial visit, through the build and beyond he has always made himself personally available to us. He ensured minimal delays during the build and pushed the tradesmen he used to be available to suit his build schedule. We have additional works planned and already selected JP to continue the great work.In summary, I would not hesitate to recommend JP & his team to anyone looking for someone to manage their build or undertake general joinery work. I would be happy to provide a further verbal reference if required.
Read more...
Steve Court | Okus Road, Swindon
We had the pleasure of having John-Paul work for us in March 2015 and could not recommend him highly enough. We wanted to knock through an under stairs cupboard to improve the living room. We had a thorough consultation with him during the planning process and he made some great suggestions of how to maximise the space. He was so patient with us, when we changed our minds about things countless times! He was always on site when he said he would be and always left it as tidy as it could be. We are so pleased with our new living room and hallway, we will definitely be using him again for future projects.
Read more...
Prue and James Okenden | Salisbury
As first time buyers, delving into the world of renovation and house improvement was new territory for my partner and I. Our project was a 70's semi detached house which was in desperate need of some TLC. Our plans included adding a porch to the front of the house, extending the kitchen, adding a downstairs w/c and utility, changing the flat roof to a more substantial EDPM lining and building a bespoke study in the third bedroom. We met and spoke with a few builders and had various experiences, none that we care to relive again! Meeting JP was an absolute breath of fresh air. He couldn't have been more positive, helpful and patient. From the beginning JP has always thought outside the box, coming up with creative solutions and never making us feel defeated by 'problems'. We were drawn to JP's positivity, enthusiasm and passion for what he does. The contractors he employed too were also very helpful, efficient and respectful of the fact they were working in a home. The first task for JP was our study. JP took our brief, injected his own creativity and created a beautiful work area which utilities the small space we have perfectly. The study is testament alone to his high standard of finish and excellent eye for detail. JP offered us support all the way through the build, always being on hand to explain the process and keep us updated. His tweaks to our kitchen design too have meant we have a space we could not be more delighted with. JP understood exactly what we were trying to achieve, what our vision was and he re-created it for us perfectly. Once again, JP's excellent standards and vision can be seen throughout the downstairs of house, leaving us with a beautiful home. It's also a space that showcases the pride he takes in his craft. We will definitely be calling on JP again for our next project. We couldn't recommend him enough and we wish him every success with his business, of which we're sure he will have.
Read more...
Faye and Mike | Bradford on Avon, Wiltshire
JP was recommended to us by friends after he built a large extension to their period property. We were really impressed by the attention to detail and quality of the workmanship. Being extremely busy I needed somebody who could also project manage the build and after several meetings the contract was awarded to JP. Trusting somebody to get it right was hugely important based on the size of the project. The refurbishment went exceptionally well and JP added value by suggesting changes to the plans here and there which generated both more space and a better flow. The guys that work for him are all very polite and professional and we cannot thank JP and his team enough for building our dream home.
Read more...
Mr & Mrs Timms, Oxfordshire
We used JPT Builders for both renovating a large part of our newly purchased house and then undertaking a material extension to it as well. JPT Builders took care of all areas of the build (including electricians, roofers, carpenters, painters and plumbers), and they helped advise us throughout process and were very helpful with regards to providing budgets, informing us of variations to budget and also design suggestions. We lived in the house while the extension was being completed with two very young children and at the end of every day the site was left, clean, tidy and safe. The project was completed on time and on budget and we were very happy with their work. Therefore we would have no hesitation in recommending JPT Builders.
Read more...
Richard Swift